Ezycloud innovative online monitoring solutions allow the users to leverage sensors, smart gateways, and monitoring systems to collect and analyze information and make informed decisions. The benefits are from better energy saving to sustainable solutions.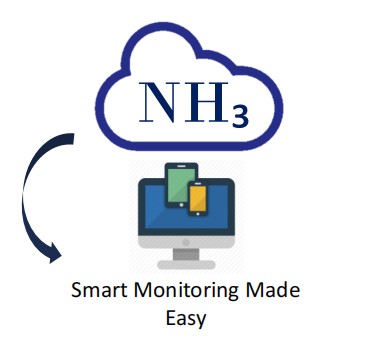 Online River, Stream, Pond, Lake Ammonia (NH3) Monitoring Solution
Excessive ammonia in the stream and rivers has raised the fear of ammonia toxicity in the water which has very high impact on factories continues operation. Hence monitoring and studying the pattern of ammonia contamination is essential.
With our cost effective solution which is capable of collecting the sensor data and alert whenever the ammonia toxicity rate is trending toward the worrying stage.
Indoor Farming
Smart Indoor farming is the logical advancement of precision farming. The most important things of indoor farming are environmental measurements, water management and grow light efficiency.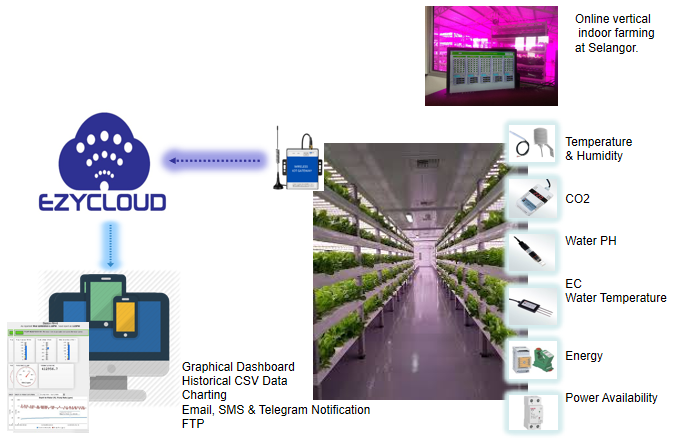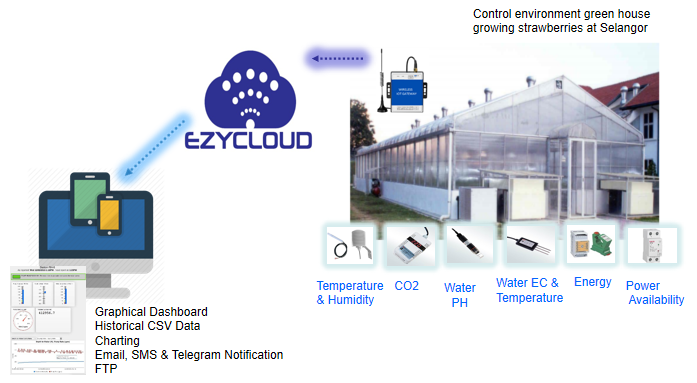 Green House
The controlled environment green house is a revolution in agriculture creating a self-regulating, microclimate suitable for plant growth through the use of sensors, actuators, and monitoring and control systems that optimize growth conditions and automate the growing process.
NPK
Fertilizer management plays a significant role in agriculture.Misuse of fertilizers is a global phenomenon resulting in decreased yields, waste of fertilizers and damage to the environment. NPK monitoring made easy with our Online NPK monitoring and data logging solution.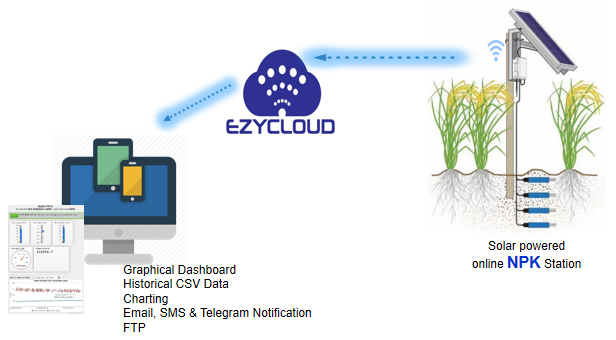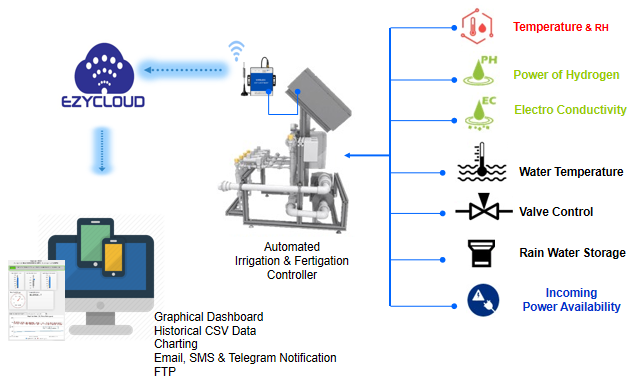 Fertigation & Irrigation
Controlled Irrigation & Fertigation are important to manage the water resources and fertilizing. This solution Manage the resources by automatically meet the specific needs.
Rain Fall
Tipping bucket rain fall system is a hydrology, meteorological instrument used to measure the nature of rain fall and also as an Early Warning System (EWS).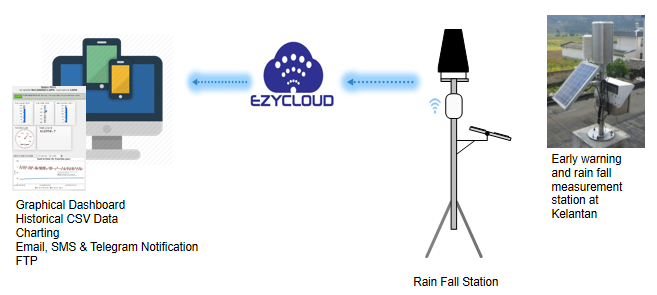 Fish Farm
Fishes are predisposed to disease and other problems due to poor water quality. Monitoring the water quality is a panacea to many fish farms. Our fish farm water quality monitoring solution is an excellent smart choice.